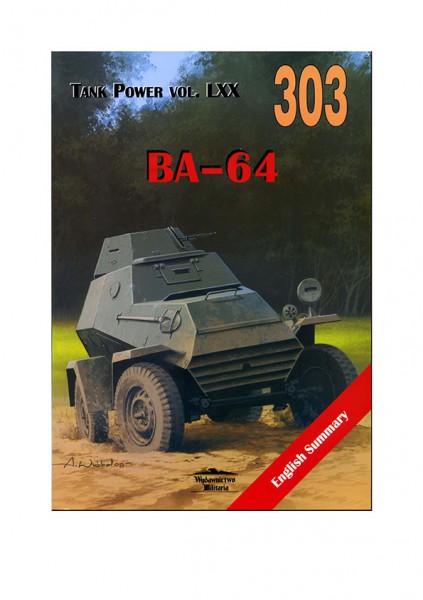 Wydawnictwo Militaria

Serije

Tank Power

Tema

Automitrailleuse BA-64

Ref

303
Une documentation signée Wydawnictwo Militaria le livre «Automitrailleuse BA-64 – Wydawnictwo 303» .
The BA-64 was a 4×4 light armoured car, employed by the Soviet Army from 1942 into the early 1960s for reconnaissance and liaison tasks. The BA-64B was nicknamed 'Bobik' by its crews. The total recorded number of BA-64s produced differs even in Russian sources. The most frequently-stated figures are 9,110 (3,901 BA-64 and 5,209 BA-64B) vehicles which were built in the GAZ automobile plant, although a memorial plaque near the pictured Nizhny Novgorod car states 9,063 cars. The Red Army representatives accepted only 8,174 BA-64s, including 3,390 with radio sets; the other vehicles were transferred to NKVD units and Soviet allies.
Izvor: Vikipedija
Wait, Searching Wydawnictwo 303 for you…

Pronađi komplete na eBay-u:
Pretraga na eBay-u
Tražimo ono što vam treba, predlažemo vam ovo, ali vi ste ti ti koji odlučujete
Find items about "automitrailleuse" on AliExpresS :
Možete videti i :
Srodni kompleti:
Views : 227