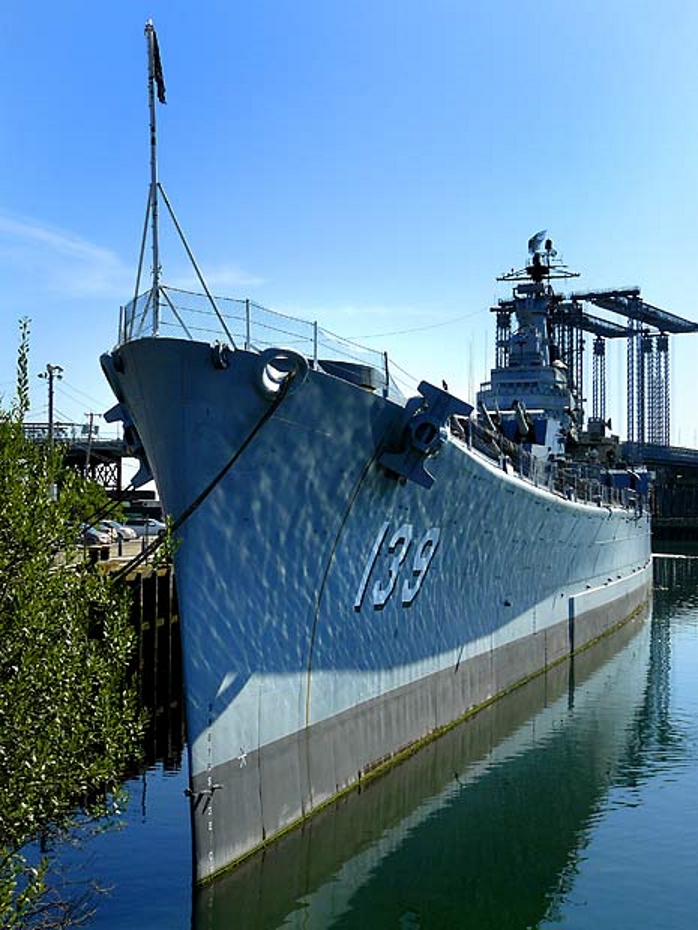 USS Salem (CA-139)

Zemlja
Sad

Class – Type

Des Moines-class – Heavy cruiser

Pokrenula

25 March 1947

Razgraničeno

30 January 1959
The third USS Salem (CA-139) is one of three Des Moines-class heavy cruisers completed for the United States Navy shortly after World War II. Commissioned in 1949, she was the world's last heavy cruiser to enter service and the only one still in existence. She was decommissioned in 1959, after serving in the Atlantic and Mediterranean. She is open to the public as a museum ship in Quincy, Massachusetts
USS Salem CA-139 Walk Around
Photographer
Bill Maloney
Localisation
Unknow
Photos
331
Wait, Searching USS Salem (CA-139) for you…

Pronađi komplete na eBay-u:
Pretraga na eBay-u
Tražimo ono što vam treba, predlažemo vam ovo, ali vi ste ti ti koji odlučujete
...
Srodni kompleti:
Clic za pretragu
Više informacija:
The USS Salem is a heavy cruiser that served in the United States Navy from 1949 to 1959. It was the last of the Des Moines-class cruisers, which were designed to provide heavy gunfire support for amphibious operations and shore bombardment. The USS Salem was also equipped with a new rapid-fire 8-inch gun system that could fire up to 10 rounds per minute per barrel. The USS Salem saw action in the Mediterranean Sea during the Cold War, participating in several exercises and operations with NATO allies. It also served as the flagship of the Sixth Fleet and the Second Task Fleet. The USS Salem was decommissioned in 1959 and transferred to the Naval Reserve Fleet. In 1994, it was towed to Quincy, Massachusetts, where it became a museum ship and a memorial to the sailors who died on board the USS Newport News, another Des Moines-class cruiser that suffered a turret explosion in 1972.
Views : 1975