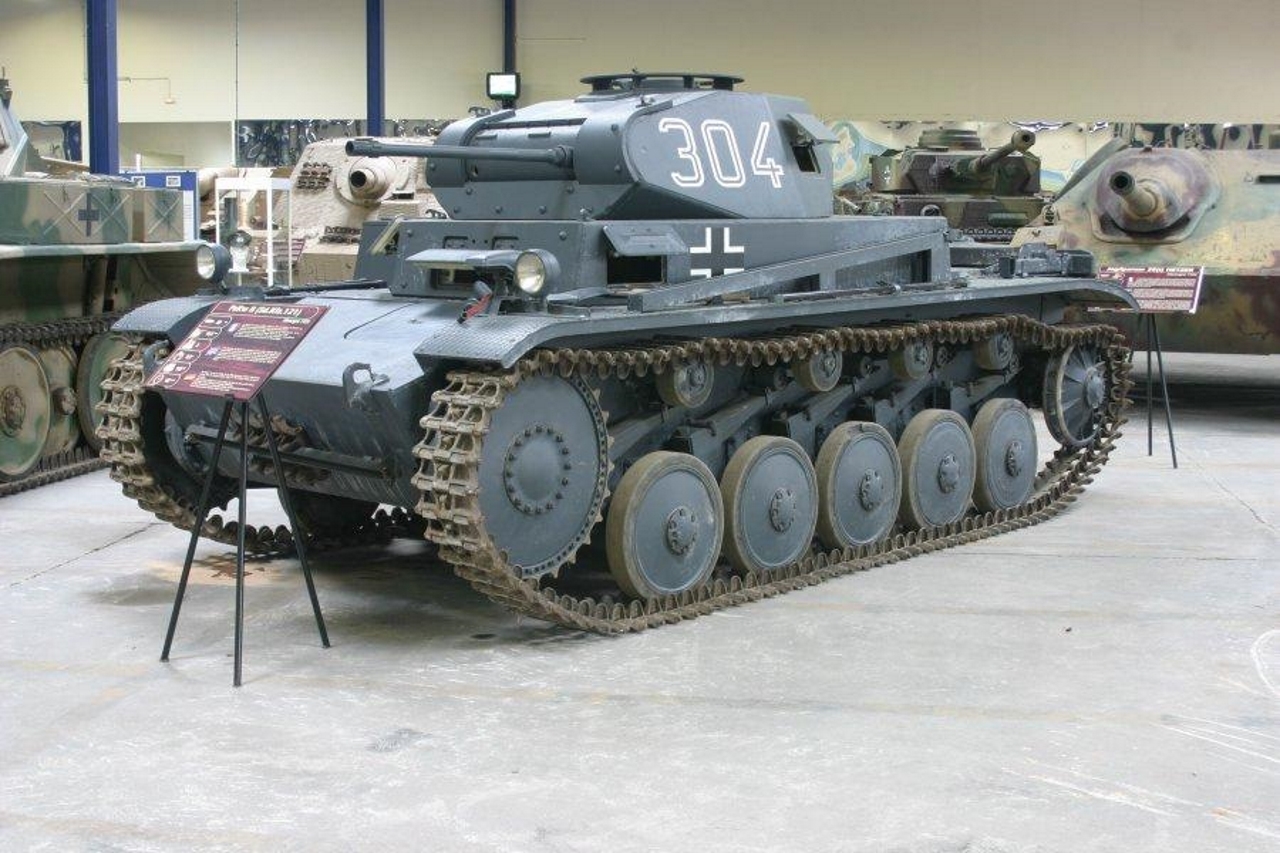 Panzer II

Zemlja
Nacistička Nemačka
Ulogu
Laki rezervoar
Proizvodi

1935 – January 1944

Izgradio

1856
The Pancir II is the common name used for a family of German tanks used in World War II. The official German designation was Panzerkampfwagen II (abbreviated PzKpfw II). Although the vehicle had originally been designed as a stopgap while larger, more advanced tanks were developed, it nonetheless went on to play an important role in the early years of World War II, during the Polish and French campaigns. The Panzer II was the most numerous tank in the German Panzer divisions at the beginning of the war.[2] It was used in both North Africa against the Western Allies and on the Eastern Front against the Soviet Union.
Izvor: Panzer II na Vikipediji
Pz.Kpfw.II Luchs Walk Around
Fotograf
Don Alen
Lokalizacija
Nepoznato
Fotografije
41
Wait, Searching Panzer II for you…

Srodni kompleti:
Pz.Kpfw.II Ausf.F Walk Around
Fotograf
Don Alen
Lokalizacija
Nepoznato
Fotografije
21
Pronađi komplete na eBay-u:
Pretraga na eBay-u
Tražimo ono što vam treba, predlažemo vam ovo, ali vi ste ti ti koji odlučujete
Panzer II Ausf C Sd.Kfz 121 Walk Around
Fotograf
Nepoznato
Lokalizacija
Nepoznato
Fotografije
18
...
Panzer II Ausf C Sd.Kfz 121 Walk Around
Fotograf
Nepoznato
Lokalizacija
Nepoznato
Fotografije
42
Views : 5365