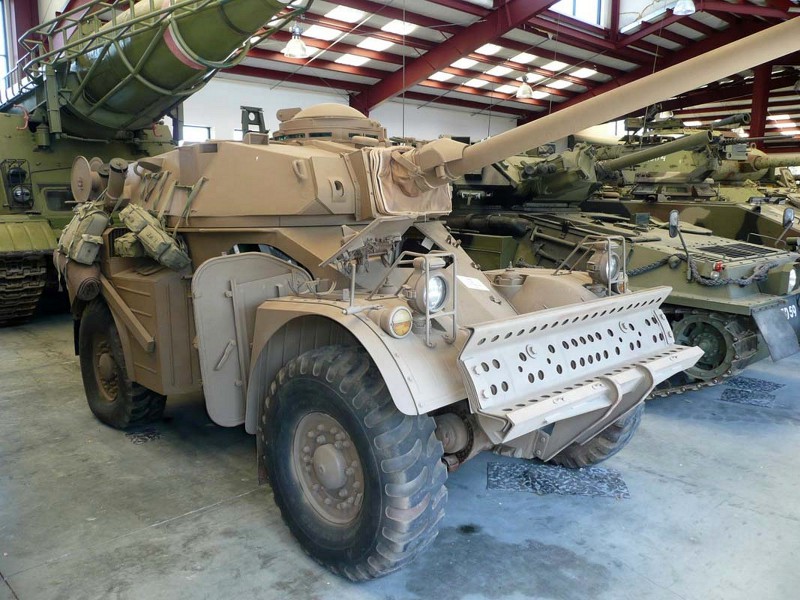 Eland 90 mk7

Zemlja

South-Africa

Tip

Air portable light armoured car

Opis

Album albuma

104

photos walk-around of a «Eland 90 mk7 »
Photo Gallery of a Eland 90 mk7, The Eland is an air portable light armoured car based on the Panhard AML. Designed and built by South Africa for long-range reconnaissance, it mounts either a 60mm breech-loading mortar or a Denel 90mm gun on a very compact chassis. Although lightly armoured, the vehicle's permanent 4X4 drive makes it faster over flat terrain than many tanks.
Izvor: Eland 90 mk7 on Wikipedia
Wait, Searching Eland 90 mk7 photos for you…

Srodni kompleti:
Pronađi komplete na eBay-u:
Pretraga na eBay-u
Tražimo ono što vam treba, predlažemo vam ovo, ali vi ste ti ti koji odlučujete
Možete videti i :
Možete komentarisati ovde :
Eland 90 mk7 – WalkAround Iz u/PhilTheNet
Views : 3289