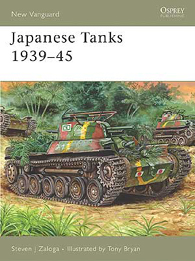 Osprey izdavaštvo

Serie
Novi Vangard
Ref.
137
ISBN
9781846030918
Autor
Stiven Džej Zaloga
Ilustrator
Piter Bul
Knjiga koju potpisuje Osprey izdavaštvo the «Japanese Tanks 1939–45 – NEW VANGUARD 137» .
The Japanska vojska koristio tenkove da bi imao veliki efekat u nagomilavanju do Drugog svetskog rata. Inspirisan evropskim dizajnom, dvadesetih i tridesetih godina prošlog veka inovativni japanski tenkovski program olakšao je njihove kampanje u Kini pre Pacifičkog rata. Tokom rata koji je usledila tenkovi saveznici su maštovito raspoređeni na terenu džungle za koji se ranije mislilo da je neprohodao takvim vozilima, budući da je integralni deo Malaje i zarobljavanja Singapura. Stiven Džej Zaloga koristi detaljna i živopisna umetnička dela i fotografije za istraživanje ovih dizajna, objašnjavajući njihovo zanemarivanje u korist pomorskih prioriteta zbog kojih su japanski tenkovi ostali zasuti zapadnim dizajnom.
Izvor: osprey
Wait, Searching NEW VANGUARD 137 for you...

;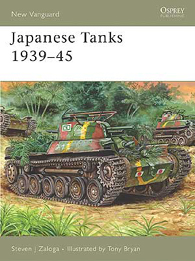 Wait, Searching Japanese Tanks for you...

Možete videti i :
Find items about "Osprey Publishing" on AliExpress (c):
Views : 627