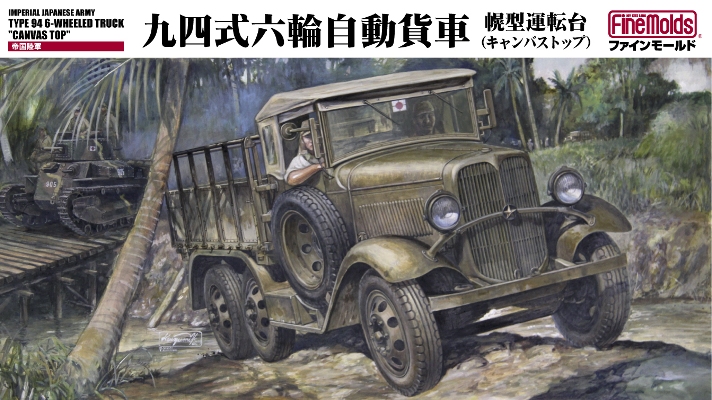 Fini kalupi

Tema

IJA Type 94 6-Wheeled Truck Canvas Top

Skali
1/35
Ref.

FM31
Model brenda Fini kalupi komplet IJA Type 94 6-Wheeled Truck Canvas Top – Fine Molds FM31
Development of this car in 1933, driving school that the Army was asked to begin manufacturing / design six-wheel truck only a military co-operation of both companies Industry Co., Ltd., electricity (gas) Tokyogasu Automotive Industry Co., Ltd. and. Long been used as a car until the end of the war after the outbreak of various special applications are also Shina Jihen, goods-transport vehicle as front-line troops. The standardization of parts and in order to use the Ministry of Commerce and Industry at the time was determined by the "standard form automobile," and domestic automobile at the time said to be poor performance is a clear distinction, the trust of the troops in a robust and high performance was obtained.
Wait, Searching Fine Molds FM31 for you…

Pronađi komplete na eBay-u:
Pretraga na eBay-u
Tražimo ono što vam treba, predlažemo vam ovo, ali vi ste ti ti koji odlučujete
[ae_affiliate_byphil keyword="Japan Army"] ...
Srodni kompleti:
Views : 1010