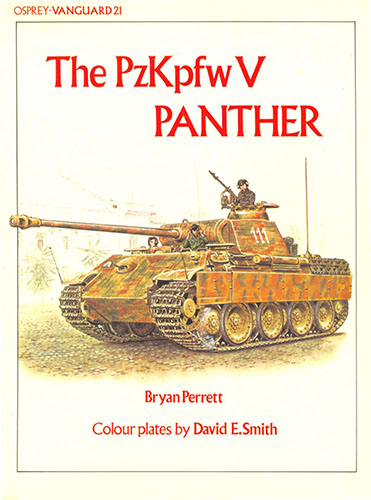 Založnost Osprey

Serije

Vanguard

Auteur

Bryan Perrett

Predmet

The PzKpfw V Panther

Ref
21
Un livre signé Založnost Osprey le livre « The PzKpfw V Panther».
V SdKfz 171 Panzer V Panther était un char moyen utilisé par l'armée allemande pendant la Seconde Guerre mondiale, de juillet 1943 lors de la bataille de koursk, jusqu'au 8 mai 1945. Conçu pour contrer le char T-34 soviétique, et remplacer les panzer III et IV, son canon Rheinmetall 7,5-cm KwK 42 L/70 tirait des projectiles perforants à une vitesse de 940 m/s, et 1 120 m/s avec la Panzergranate 40/42 à pointe en tungstène, capable de perforer 106 mm de blindage à 2000 mètres, performances supérieures au canon 8,8-cm KwK 36 L/56 du Tiger I.
Wait, Searching VANGUARD 21 for you…

Poiščite komplete na eBayu:
Iskanje na eBayu
Poiščite, kar potrebujete, predlagamo to, vendar ste vi tisti, ki se odločite
Find items about "Panther Tank" on AliExpresS (c):
Prav tako si lahko ogledate:
Povezani kompleti:
Views : 310