Ref

6717

Vrsta

Model kit

Lestvica

1/35

Temo

Pz.Kpfw.III Ausf.F – Operation Seelowe
Model blagovne znamke Cyber-Hobi the kit : Pz.Kpfw.III Ausf.F – Operation Seelowe – Cyber-Hobby 6717.
Content : 1/35th-scale injection-molded styrene/multimedia kit. Contains: 574 styrene parts (including 25 clear), two bags of individual-link Magic Tracks, one photo-etched brass fret, three DS100 parts, six pieces of formed metal wire, one water-slide decal/marking scheme and six pages of instructions in 17 steps
As part of the preparations for the Operation Seelowe (Sealion), the planned invasion of Britain, 168 Panzer III were converted to Tauchpanzer. These watertight tanks had additional seals, and tubes for exchanging air. They were to be launched from vessels off the British coast, and then crawl along the seabed to reach the beach. As Operation Sealowe was abandoned, they were modified and deployed on the Eastern Front..
Wait, Searching Cyber-Hobby 6717 for you…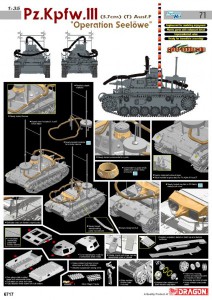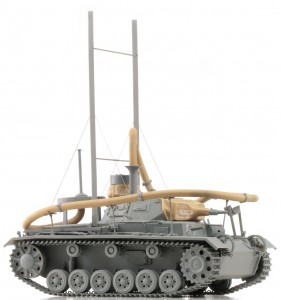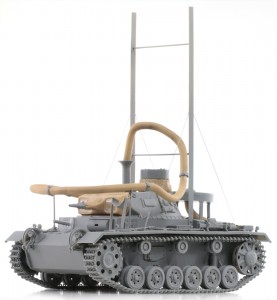 Wait, Searching Pz.Kpfw.III for you…

Vidite lahko tudi :
Find items about "Pz.Kpfw.III" on AliExpress (c):
Views : 750