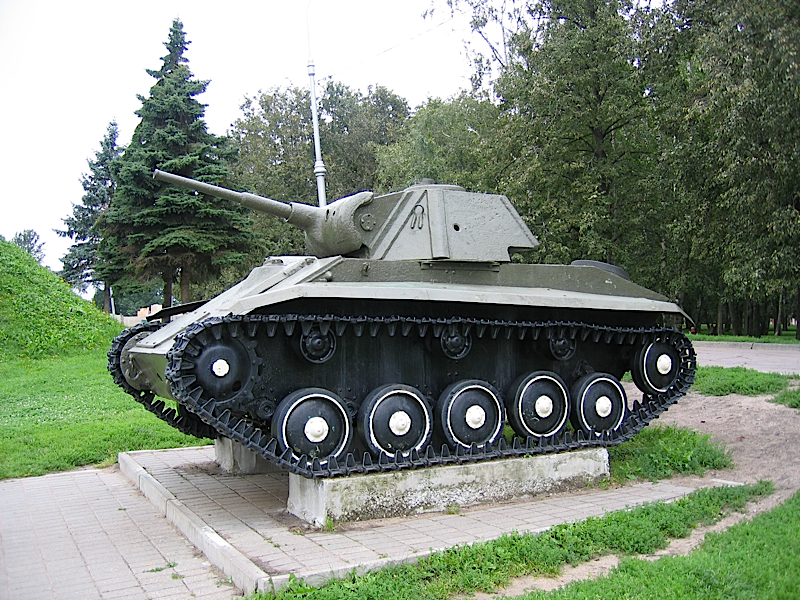 Tank T-70

Pays
Ussr
Type
Light tank
Description

Album de

63

walkaround photos of the "T-70" tank
In January 1942, A. A. Astrov's design office designed this new tank to take over the T-60, which was limited to reconnaissance and cover roles by its firepower and low armour. The tank T-70 emportait le canon de 45 mm conçu pour le T-50, son blindage augmentait, mais il pouvait encore être produit par des usines issues de l'industrie automobile. Le châssis fut allongé, ce qui rendit nécessaire l'adjonction d'une nouvelle roue de route sur le train de roulement et la motorisation fut assurée par un groupage en tandem de deux moteurs GAZ-202 de 70 Cv, placé dans le côté droit de la caisse, le poste du conducteur et la tourelle occupant la gauche. Le T-70 was a powerful tank and easy to produce. However, the main defect of the Soviet light tanks persisted, the turret was single-seat and the tank commander, overloaded with tasks, had difficulty serving the main weapon effectively. Production was launched in parallel with the T-60, At Gorki's factories 37 and 38, and soon supplanted gorki.
Wait, Searching Char T-70 photos for you...

Related kits:
Find kits on eBay:
Search on eBay

Search for what you need, We suggest this but it is you who decide

...

Views : 2646