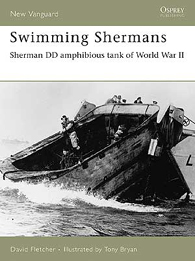 Osprey Publishing

Serie
La Nuova Avanguardia
Rif
123
ISBN

9781841769837

Autore
David Fletcher
Un libro firmato da Osprey Publishing the «Swimming Shermans – NEW VANGUARD 123» .
Il Sherman DD (Duplex Drive) tank was a brilliant innovation; the design and development of a tank that could float and even 'swim' in water was controversial. Each tank was enveloped in a waterproofed canvas screen, launched at sea from landing craft and then 'swam' to shore, where the screens were deflated, allowing the tanks to operate as fighting vehicles. This book discusses the Sherman DD's many variants, including the prototype Valentine DD tank and examines the successes and tragic failures on the beaches of Normandy and further into North-West Europe, including the challenge of crossing the River Rhine.
Fonte: Osprey Publishing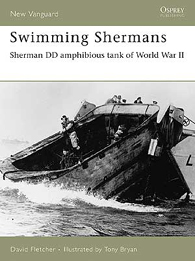 Wait, Searching NEW VANGUARD 123 for you…

Trovare i kit su eBay:
Cerca su eBay
Ricerca di che cosa avete bisogno, Noi suggeriscono questo, ma sta a voi decidere
Find items about "Shermans" on AliExpresS :
You can see also :
Correlati kit:
Views : 208