Ref
05769
Type
Kit de modèle
L'échelle
1/700
Sujet

USS Maryland BB-46 1941
Un modèle de la marque Trumpeter le kit: USS Maryland BB-46 1941 – Trumpeter 05769.
Features : Lower hull & upper hull made from multi-directional slide moulds. – Either full hull version or waterline version can be selected. – Deck wood pattern finely rendered – Contains two OS2U plane – Contains display stand and engraved name plate – Photo-etched frets included
USS Maryland (BB-46), as the Colorado class battleship second ship.Build in 1917 at the Newport news shipyard, launched in 1920, Service in 1921. USS Maryland mainly on training, and participated in various fleet problem-solving exercises.In 1941, the Japanese Navy attacked Pearl Harbor, USS Maryland also attacked and damaged in the harbor.After the attack on the America Maryland returned to repair, and made for modernization.1942 USS Maryland returned to fight in the war, and has taken part in the Gilbert and Marshall Islands, the Mariana Islands and Palau in the war and the battle of Leyte gulf.After the battle of USS Maryland, was a kamikaze aircraft suicide attack, had to withdraw repair.After the battle of Okinawa and Maryland, and to assist the Allied forces after Japan's la capitulation de l'occupation du local, et de revenir ensuite.L'USS Maryland à la retraite 1947, et, en 1959, à l'exception par la vente de démantèlement.
Source: Trumpeter
Attendez, la Recherche Trompettiste 05769 pour vous...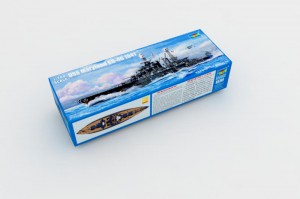 Attendez, la Recherche de l'USS Maryland pour vous...
Vous pouvez voir aussi :
Find items about "uss maryland" on AliExpress:
Vues : 394
Rechercher par:
1/700 メリーランド
uss maryland model
戦艦メリーランド1/700
USS Maryland (BB 46)
uss maryland (bb-46)
uss maryland bb46 1941
トランペッター メリーランド 1941
メリーランド トランぺッター
戦艦 コロラド カードモデル
戦艦メリーランド
USS Maryland
USN Colorado Clase acorazado BB-46 Maryland 1941
1/700 ファイブスター ウエスト
1/700 メリーランド 1945
bb-36 ネバダ 1941
bb-46 馬里蘭
trumpeter maryland
Trumpeter USS Maryland
trumpeter uss maryland 1/700
trunpeter uss maryland