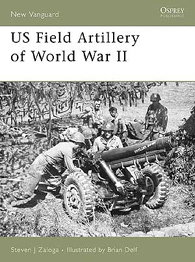 Osprey Publishing

Serie
Neue Vanguard
Ref
Eins hundert eins und dreißig
ISBN

9781846030611

Autor
Steven J Zaloga
Illustrator
Brian Delf
Une documentation signée Osprey Publishing le livre «US Field Artillery of World War II – NEW VANGUARD 131» .
Determined to learn from the lessons of World War I, the US Army developed a new generation of field artillery weapons and tactics during the 1930s. Consequently, in World War II it was the clear leader in field artillery. Providing a thorough examination of the many critical innovations and doctrines, and the impact they had on performance, including the motorization of artillery, Fire Direction Centers, aerial observation, and radio communications. Exploring, in their entirety, the weapons that formed the backbone of the US artillery arsenal in World War II, this book reveals a wealth of detail not readily available elsewhere.
Quelle: osprey
Wait, Searching NEW VANGUARD 131 for you…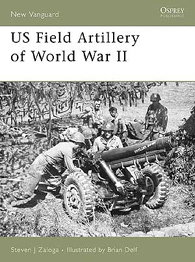 Wait, Searching US Field Artillery for you…

Sie können siehe auch :
Find items about "US Field Artillery" on AliExpress:
Ansichten : 568