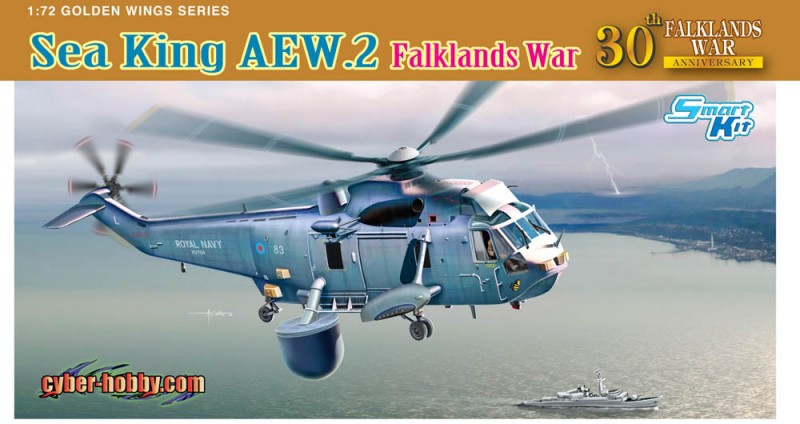 Ref
5104
Type
Model kit
Scale
1/48
Topic

Sea King AEW.2 Falklands War
A model of the brand Cyber-Hobby the kit : Sea King AEW.2 Falklands War – Cyber-Hobby 5104.
Contents: 5-blade tail rotor realistically produced New Sea King AEW.2 rendered w/stunning detail Windshield wipers molded on cockpit Cockpit glazing made from crystal-clear parts Detailed landing gear and buoyancy sponsons Radome for Searchwater radar attached to the fuselage on a swivel arm Details and fittings molded on belly of Sea King AEW.2 fuselage Authentic rotor w/intricate detail Realistic pilot's seats included Slightly curved rotor blades reproduced Realistic steps included One-piece fuselage reproduced w/intricate details Strengthened landing gear realistically portrayed
This year marks the anniversary of the Falklands War that occurred 30 years ago in 1982, and Cyber Hobby is commemorating the historic event with a second 1/72 scale kit of the Sea King helicopter. Modelers enthusiastically received the brand new Westland WS-61 Sea King HC.4 troop-carrying variant, and that Cyber-Hobby item proved an instant hit. This second kit depicts the rare airborne early warning AEW.2 helicopter. Combat in the Falklands War revealed an AEW gap in the capability of the Royal Navy (RN), and even while the conflict was under way, Westland began converting two Sea King HAS.2 helicopters in May 1982. After the crash development program, these two helicopters joined the replacement task force when it set sail in August although they were too late to participate in the actual fighting. The AEW.2s featured a Thorn-EMI ARI 5930/3 Searchwater radar mounted in an inflatable radome fitted to a swivel arm.
Source: Sea King AEW.2 on Cybber-Hobby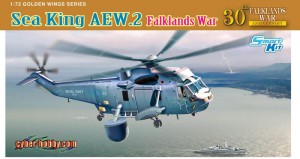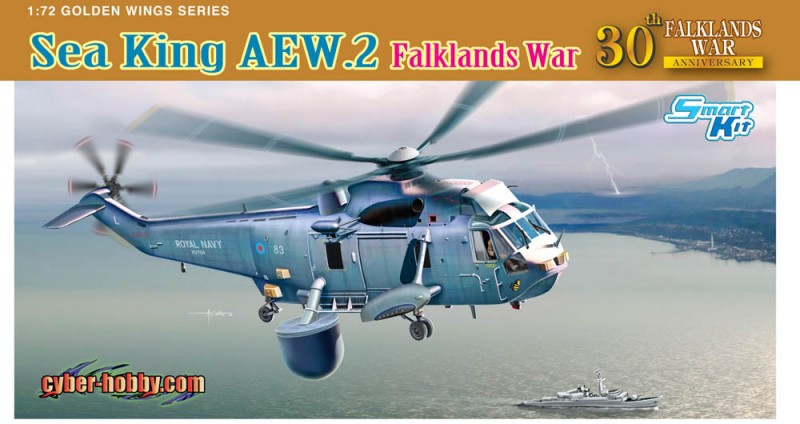 Wait, Searching Cyber-Hobby 5104 for you…

Find kits on eBay:
Search on eBay

Search for what you need, We suggest this but it is you who decide

[ae_affiliate_byphil keyword="Falklands War"] ...
Related kits:
Views : 813