Hawker Siddeley Harrier

Riik
UK
Roll
V/STOL maa-rünnaku õhusõiduki
Esimese lennu

28 December 1967

Ehitatud

278
Euroopa Hawker Siddeley Harrier, developed in the 1960s, was the first of the Harrier Jump Jet series of aircraft. It was the first operational close-support and reconnaissance fighter aircraft with vertical/short takeoff and landing (V/STOL) capabilities and the only truly successful V/STOL design of the many that arose in that era. The Harrier was developed directly from the Hawker Siddeley Kestrel prototype aircraft, following the cancellation of a more advanced supersonic aircraft, the Hawker Siddeley P.1154. The British Royal Air Force (RAF) ordered the Harrier GR.1 and GR.3 variants in the late 1960s. It was exported to the United States as the AV-8A, for use by the US Marine Corps (USMC), in the 1970s.
Allikas: Hawker Siddeley Harrier Wikipedia
Wait, Searching Hawker Siddeley Harrier for you…

Victor B.Mk.2K2 "Lusty Lindy" Walk Around
Fotograafid
Luc Colin
Lokaliseerimine
Yorkshire Õhu Muuseum
Victor K. 2 XL231

Lusty Lindy, at the Yorkshire Air Museum, York. The prototype for the B.2 to K.2 conversion. XL231 is one of two Victors currently in taxiable condition

Fotod
81
Wait, Searching Hawker Siddeley Harrier for you…

Harrier II RAF GR.7 Walk Around
Fotograaf
Cees Hendriks
Lokaliseerimine
Unknow
Fotod
46
Harrier T.4 trainer Walk Around
Fotograaf
Cees Hendriks
Lokaliseerimine
Unknow
Harrier T. 4

Two-seat training version for the Royal Air Force, equivalent to the GR.3, with Pegasus Mk 103 engine, laser seeker and radar warning receiver. Reverted to short fin of single seater

Fotod
150
Seotud komplektid: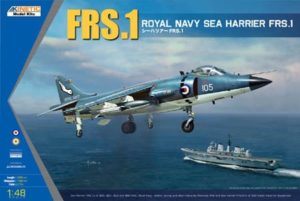 FRS.1 Royal Navy Sea Harrier FRS.1
Kineetiline
K48035
1:48
Täis komplekt
Clic Otsing
Kui Harrier Harrier T2/T2A/T2N/T4/T4N/T8 kahekohalised Treener
Kineetiline
K48040
1:48
Täis komplekt
Clic Otsing
Leia komplektid kohta eBay:
Otsi eBay
Otsida, mida sa vajad, soovitame kuid see on teile, kes otsustab
Vaatamisi : 277