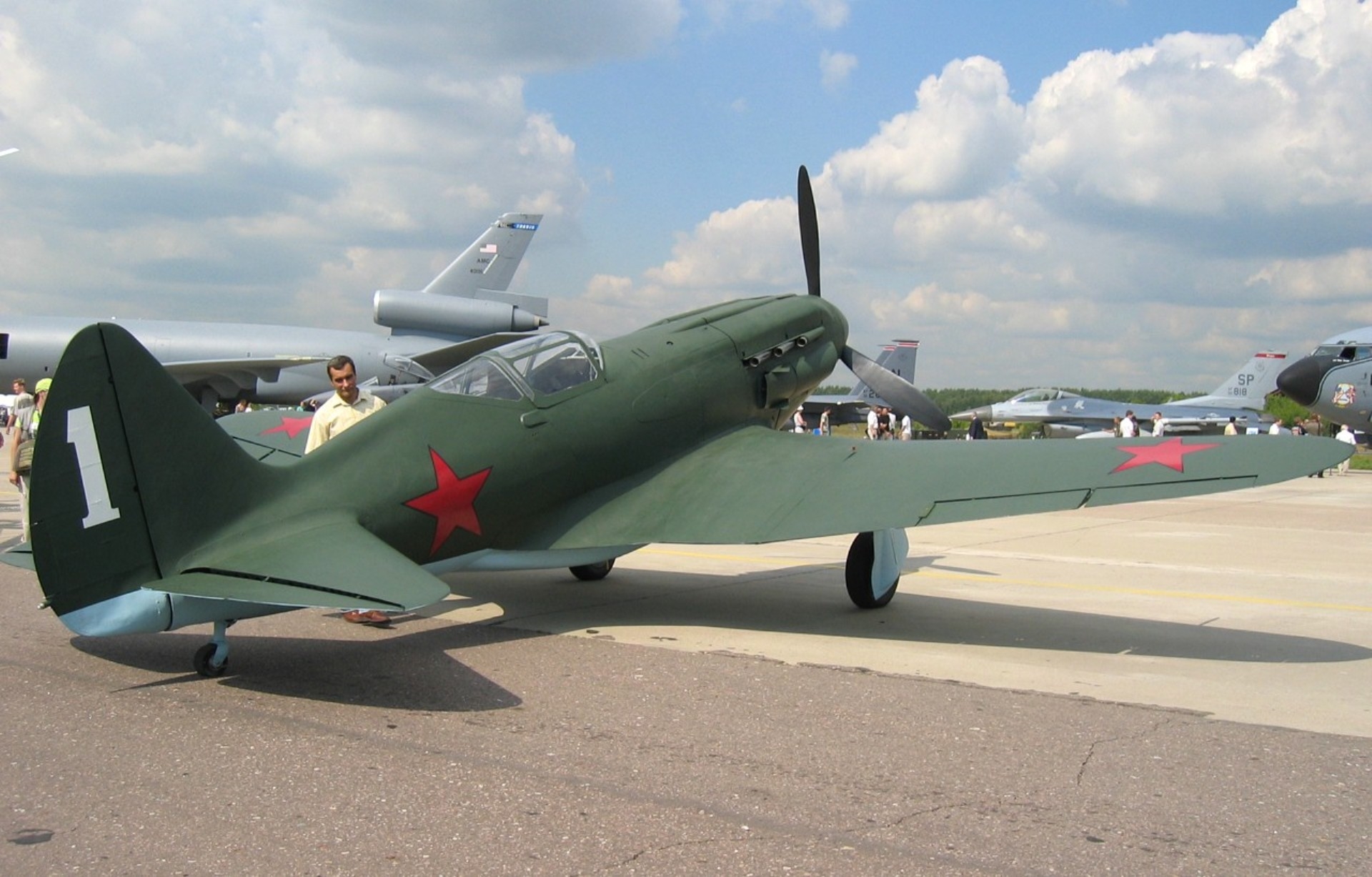 MiG-3

Zemlja
Sovjetski Savez
Tip

Interceptor and fighter aircraft

Fotograf

Sergey Turchin

Opis

Album albuma

15

photos walk-around of a «MiG-3»
Foto-galerija a MiG-3, The Mikoyan-Gurevich MiG-3 (Russian: Микоян и Гуревич МиГ-3) was a Soviet interceptor and fighter aircraft used during World War II. It was a development of the MiG-1 by the OKO (opytno-konstruktorskij otdel — Experimental Design Department) of Zavod (Factory) No. 1 to remedy problems that had been found during the MiG-1's development and operations. It replaced the MiG-1 on the production line at Factory No. 1 on 20 December 1940 and was built in large numbers during 1941 before Factory No. 1 was converted to build the Ilyushin Il-2.
Izvor: MiG-3 on Wiki
Wait, Searching MiG-3 books for you…

Srodni kompleti:
Pronađi komplete na eBay-u:
Pretraga na eBay-u
Tražimo ono što vam treba, predlažemo vam ovo, ali vi ste ti ti koji odlučujete
Možete videti i :
Views : 2574