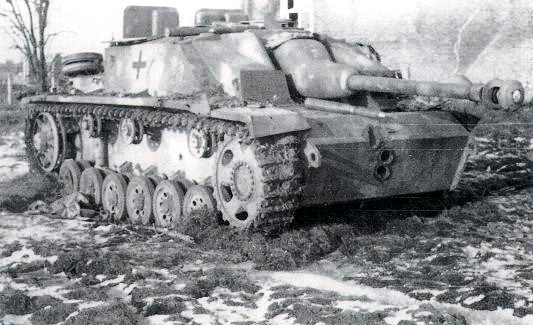 Soviet Technics in German Units

menstruacija
Drugi svetski rat

Army

German Wehrmacht

Opis

Album albuma

131

photos of Soviet Technics in German Units
Sometimes on the German tanks by the clearly being appeared German trophies is present the designation, which includes letter E, roman numeral and further three-digit number. In all existing photographs the tanks having such designations has the insignificant damages, which do not make it possible to immediately introduce it into the system, or simply clearly it is not used. On the existing assumptions the letter "E" indicates Erprobung – testing, or Erbeuten – to take as the trophy, although completely possible that also Evakuieren – to evacuate as order to evacuating of trophy into the rear, the roman numeral judging by the existing photographs designates the type of the seized machine. Arabic numerals most probably designate the ordinal number of trophy.
Wait, Searching Soviet Technics in German Units for you…

Pronađi komplete na eBay-u:
Pretraga na eBay-u
Tražimo ono što vam treba, predlažemo vam ovo, ali vi ste ti ti koji odlučujete
Možete videti i :
Srodni kompleti:
Views : 2716