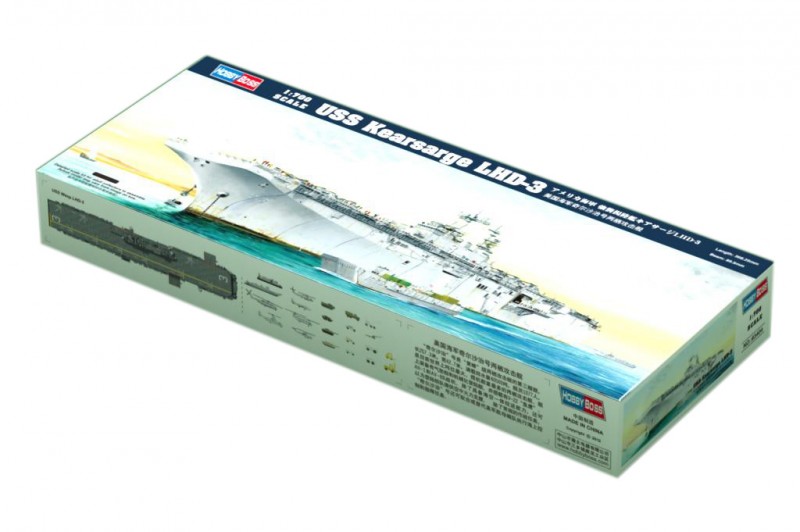 Šef hobija

Tema

USS Kearsarge LHD-3

Skali

1/400

Ref.

83404
A new model of the brand HobbyBoss komplet : «USS Kearsarge LHD-3 – HOBBY BOSS 83404»
Features – The Hull is a one piece part – Detailed Flight Deck is a single piece casting – US Marine Assault Vehicles : M1A1×2,M60A3×2,AAV-7×2,M1097×2, MVTR×2,LAV-25×2,M198×2,M1114×2, LCAC Hovercraft×2 and LCU Landing Craft×2 – Aircraft and Helicopters: AV-8B Harrier×2,CH-46E×4,CH-53E×4,MV-22 Osprey×4,AH-1W Cobra×2,SH-60F×2 – 3 pieces of Photo-Etched detailing parts for aisle,radar parts etc.
The USS Kearsarge (LHD-3) is the third ship of the Wasp class amphibious assault ships, and 257.3 m long, 42.7 meters wide, full-load displacement of 40,500 tons, a crew of 1077. The ship is equipped with a hovercraft and mechanized landing craft and equipped with a V-22 Osprey, AH-1 and AV-8B fighter. In addition to air and sea integrated delivery capability, landing forces can also provide aerial fire support.In addition to the routine operational tasks USS Kearsarge (LHD-3) can also be used with or alternative to the U.S. aircraft carrier battle groups to perform maritime command and control tasks.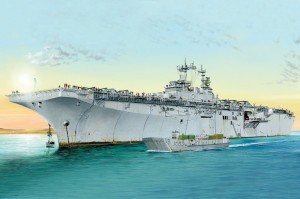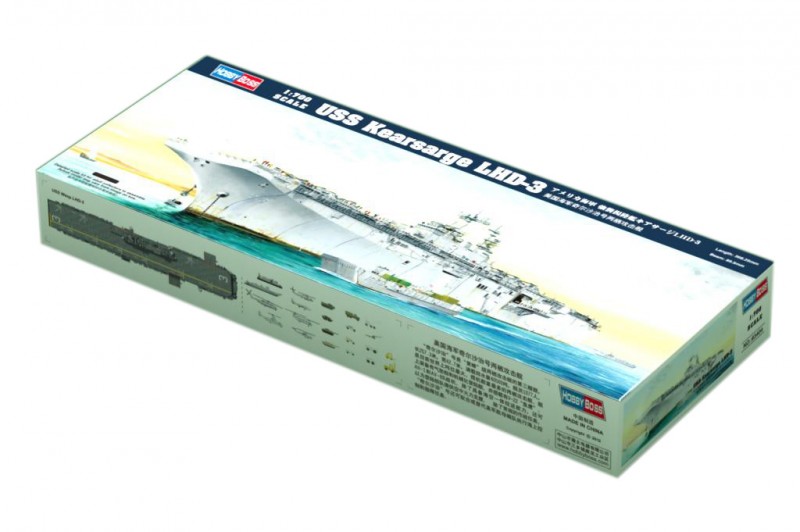 Wait, Searching HOBBY BOSS 83404 for you…

Pronađi komplete na eBay-u:
Pretraga na eBay-u
Tražimo ono što vam treba, predlažemo vam ovo, ali vi ste ti ti koji odlučujete
[ae_affiliate_byphil keyword="US Navy"] ...
Srodni kompleti:
Views : 725