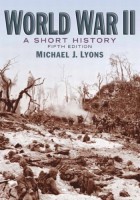 World War II: A Short History
Michael J. Lyons
Genre : History
Issue :
10/07/2009
Editor :
5
Publisher :
Pearson
Format :
Paperback
Pages :
360
Dimensions :
9.21 x 6.97 x 0.63 in
ISBN-10 :
9780205660568
ASIN :
0
205660568
For courses on World War II, Military History, and 20th Century Europe. Highly regarded for its concise clarification of the complexities of World War II, this book illuminates the origins, course, and long-range effects of the war. It provides a balanced account that analyzes both the European and Pacific theaters of operations and the connections between them. The Fifth Edition incorporates new material based on the latest scholarship, offering updated conclusions on key topics and expanded coverage throughout.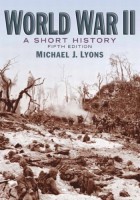 Autore
Michael J. Lyons
has drawn from the vast array of new historical literature to update this fourth edition. He has increased his coverage of the Holocaust as well as German occupation policies along with both collaboration and resistance among various European peoples. Readers will find an expanded chapter on the home fronts of the leading belligerent powers, greater attention to Japan 'n the period preceding the war as well as a discussion of the bitter hatred that characterized the conflict between Americans and Japanese in the Pacific. Lyons also focuses more fully on the Allied D-Day landings along the coast of Normandy in June 1944 and on the hardships of the common fighting man during the conflict.