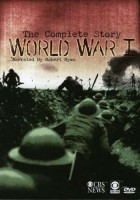 The Complete Story: World War I
Timeless Media Group
Genre : Geschichte
Problem :
31/07/2005
Studio :
Timeless Media Group
Dauer :
645
Land :
UK
Sprachen :
Englisch
Sprache :
von
Scheiben :
3
Medien :
DVD
Features :
Box-set
Video-Format :
NTSC
Region :
1
UPC :
00
11301632937
Darsteller :
Zusammenfassung :
This collection includes eleven episodes on three DVDs that were painstakingly researched and assembled to include rare original material and long-lost footage that takes viewers from the carefree Europe of the turn of the century to the uneasy peace that ended it. Narrated by Robert Ryan.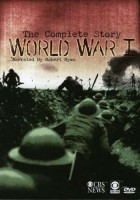 " Darüber hinaus hat die britische Serie konzentriert sich fast ausschließlich auf die militärischen Aspekte des Krieges zusätzlich zu sozialen und wirtschaftlichen Bedingungen in Großbritannien. "