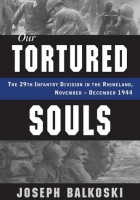 Våra Torterade Själar: Den 29: e infanteridivisionen i Rhenlandet, November - December 1944
Joseph Balkoski
Genre : Historia
Ämnen :
Kampanjer, Regementets historia, Världen Krig 1939-1945, Usa
Fråga :
31/12/2012
Redaktör :
Utgivare :
Stackpole Böcker
Format :
Inbunden
Sidor :
400
Språk :
sv
Mått :
0.00 x 0.00 i
ISBN-10 :
9780811711692
ASIN :
0811711692
"Joseph Balkoski is the top living D-Day historian." --"USA Today" "Balkoski has fingertip command of his sources, and a sense of the dramatic that never loses touch with the brutal realities of combat." --Dennis Showalter, past president of the Society for Military History and author of "Patton and Rommel" Continues Balkoski's acclaimed multivolume history of the U.S. 29th Infantry Division in World War II Covers the division's vital role in the U.S. Army's November offensive, which Gen. Omar Bradley hoped would get the Allies to the Rhine River by Christmas A riveting story of heroism and tragedy, during which thousands of 29ers became casualties in a campaign that ultimately failed to end the war Balkoski blends meticulous research with masterful storytelling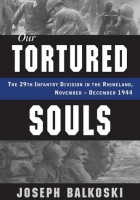 Om Författaren
Joseph Balkoski är Kommandot Historiker av Maryland National Guard. Han har framträtt som en D-Dag expert på MSNBC, och hans arbete har prisats av Joe Scarborough, New York Post, the Washington Times, World War II tidningen, och andra. Han bor i Baltimore, Maryland.