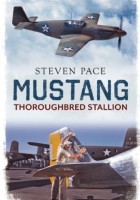 Mustang: Čistokrvni Stallion
Steven Tempo
Žanr : Zgodovina
Teme :
Zgodovina, Vojska, Letalstvo
Vprašanje :
31/12/2012
Urednik :
Izdajatelj :
Fonthill Medijev
Format :
Trda vezava
Strani :
320
Jezik :
v
Dimenzije :
10.83 x 8.46 x 0.71 v
ISBN-10 :
9781781550519
ASIN :
1781550514
The definitive book on the Mustang, the main US fighter plane in World War II. Many of the images in the book have never been published before and it includes numerous first-hand accounts of the Mustang in battle. Steven Pace is a leading aviation historian based in the United States.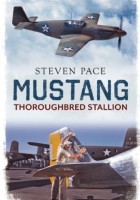 O Avtorju
Steve Tempo objavljeno zgodovini letalstva pisatelj/zgodovinar in nekdanji investicije v urejevalniku Krila in Airpower revije. Tempo je bilo pisanje o zgodovini letalstva za več kot 33 let in je bil nekdanji uslužbenec Boeing Airplane Company, ki je delal na 707 in 737 proizvodne linije v Obratu 3 v Renton, Washington, ZDA. Tempo je zdaj investicije urednik Letenja List revije.
Iskanje z:
bxekdvttw
StevenPace-Mustang:ThoroughbredStallion-zh