Ref

A55214

Vrsta
Model Komplet
Lestvica
1/72
Temo

Grumman F4F-4 Wildcat
Model blagovne znamke Airfix komplet : Grumman F4F-4 Wildcat Starter Set – Airfix A55214.
Lestvica: 1:72
Skill: 2
Letenje Ur: 1
Number of Parts: 58
V Grumman F4F-4 Wildcat was an American carrier-based fighter aircraft that began service with both the United States Navy and the British Royal Navy with high air combat kill-to-loss ratios. The Wildcat was built throughout the war to serve on escort carrier where larger and heavier fighters could not be used..
Wait, Searching Airfix A55214 for you…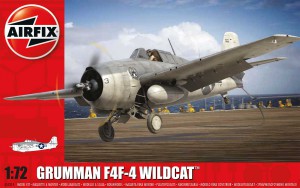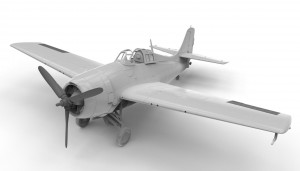 Wait, Searching Grumman F4F-4 Wildcat for you…
Find items about "Airfix" on AliExpress (c):
Ogledov : 169
Iskanje z:
airfix F4F
airfix grumman f4f-4 wildcat starter kit
1/72 AIRFIX f4f
エアフィックス ハーフトラック ロンメル
エアフィックス f4f
エアフィックス 1/72 F4F
エアフィックス 1/72
new tool airfix
grumman f4f
f4fワイルドキャット 1/72
f4f-4 wildcat
f4-f wildcat
f4 wildcat tamiya
airfix wildcat new tool gift set
airfix 1/72 f4f-4 starter
1/72 エアフィックス F4F
エアフィックス DH-4