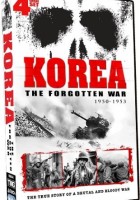 Korea The Forgotten War - 4 DVD Set!
Shout! Factory
Genere :
Problema :
25/05/2010
Studio :
Shout! Factory / Timeless Media
Durata :
313
Lingue :
Inglese
Lingua :
in
Dischi :
4
Media :
DVD
Caratteristiche :
Box set
Formato Video :
NTSC
Regione :
1
UPC :
00
11301698445
Protagonisti :
n/a
Sommario :
Korea - The Forgotten War 1950-1953! 4 DVD Set! The complete story of the Cold War's first bloody and brutal conflict pitting East against West! Be a part of history as North Korea invades South Korea, inside General Douglas McArthur's Plan for the West, examine the brilliant strategy of the Inchon Invasion, witness the fierce Red Chinese Army crossing the Yalu River, experience the bloody fight for Pork Chop Hill! Learn how American GIs and Marines survived the frigid Korean winter, meet Korean War Vets as they recount their personal struggles and triumphs, be there for the final battles and the signing of the cease fire. Watch exclusive interviews with American Medal of Honor recipients!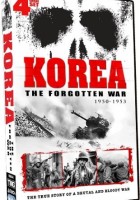 It makes the conflict come alive in real time. It has changed, sharpened, intensified, my understanding of the word Korea. This is a series parents can watch with their kids knowing they will see the unvarnished truth about the Korean War and war in general. What struck me most is the resilience, courage, ingenuity and spirit of the American fighting man and woman. being a veteran, when I volunteer at the V.A. hospital, I can better connect with the vets who were there.