Ref
E35-126
Type
Photoetched
Scale
1/35
Sujet

WWII U.S. Willys MB Jeep
A set of the brand E.T.Model the kit : WWII U.S. Willys MB Jeep – E.T.MODEL E35-126.
This set of photoetched for TAMIYA 35219 include 3 x Photoetched 2x copper pipe 100mm 1 x Film Parts
Wait, Searching E.T.MODEL E35-126 for you…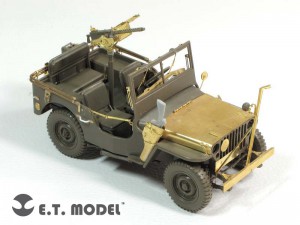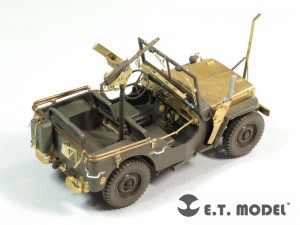 Wait, Searching U.S. Willys MB Jeep for you…
M38 Jeep
Willys MB (1)
An SAS Willys MB Jeep 4x4 manned by Sergeant Schofield and Trooper Jeavons of 1st SAS near Geilenkirchen, Germany: November, 18 1944. The jeep is armed with three Vickers 'K' guns, and fitted with armored glass shields in place of a windscreen. The SAS were involved at this time in clearing snipers in the 43rd Wessex Division area.
Find items about "Willys MB Jeep" on AliExpress (c):
Views : 1420
Find by:
jeep wilis
jeep willys prodej
prodej jeep willys
jeep wilis prodej
jeep willys na prodej
willys prodej
jeep willys mb
americký džip
americký jeep
Wilis jeep
modely jeep wilis
jeep willysMB ミラー
džíp wilis
model jeep willys
willys mb prodej
jeep willys ma
jeep willys 1:6
modely jeep willys
jeep wyllis
jeep wilis na prodej