Ref

CB35065

Geben
Scale-Modell
Skala
1/35
Beschreibung

Ein kit über die Pz.Kpfw. 35(t)
Ein kit der Marke Bronco das kit: "Pz.Kpfw. 35(t) – Bronco CB35065".
Die Skoda Lt Vz35 war ein light tank entwickelt für die Tschechische Armee in der Mitte der 1930-er Jahre. 1934
pilot tanks wurden gebeten, von Skoda und CKD, beide tanks waren bereit für die Prüfung Mitte 1935. Die Skoda-design gewann den Wettbewerb und war in der Produktion von beiden Unternehmen im Jahr 1936. Der Skoda Lt Vz35 wog 10,5 Tonnen und hatte eine 3-Mann-Besatzung. Panzerung war maximal 25 mm und der tank war bewaffnet mit einer 37mm anti-tank gun und 7,92 mm koaxial-Maschinengewehr. Bis Ende 1936 Aufträge platziert hatten, für 298 Panzer für die Tschechische Armee. Neben export-Bestellungen gingen durch Rumänien, Afghanistan und Bulgarien für weitere 136 tanks. Auf die Eroberung der Tschechoslowakei durch die deutschen im März 1938, der Skoda Lt Vz35 becameknown als die Panzerkampfwagen 35(t) und gedrückt wurde, in den Dienst der deutschen Armee. Er sah Aktion in Polen, Frankreich und Russland. Die meisten waren ausgestellt auf der 1. Leichten Panzer-Division (Polen und Frankreich) und die 6. Panzer-Division in Russland. Der tank war im Ruhestand im Frühjahr 1942 mit 26 tanks verkauft nach Rumänien, einige Rümpfe wurden beibehalten, ebenso die Traktoren und Träger.
Source: Bronco
Warten Sie, Suche Bronco CB35065 für Sie...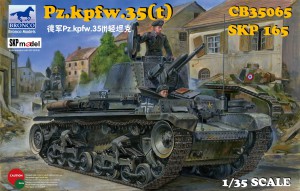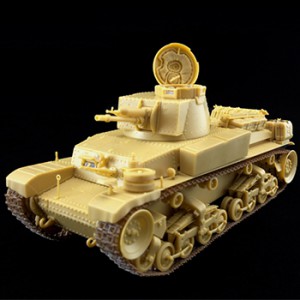 Warten Sie, Suche Pz.Kpfw. 35(t) für Sie...
Panzer 35(t), 1936,
A column of tanks of 6th Panzer Division awaits the order to advance, 1940. The lead vehicle is a Pzkpfw 35(t), one of many captured from the Czech army and pressed into service. Behind are three Pzkpfw IVs and behind them a line of Pzkpfw II light tanks.1940
German infantry combat team proceeds behind a Pz Kpfw 35 tank on the outskirts of Leningrad in Sept 1941. Hitler made a conscious decision to invest the city instead of attempting an all-out assault to conquer it. During the 900 days of siege that followed, the Germans never came close to breaking Soviet defenses. The people of Leningrad, however, suffered terribly from hunger, disease, and the shortages of fuel that allowed the Russian winter to destroy hundreds of thousands of civilian lives.
Find items about "panzer tank" on AliExpress:
Find by:
r062 pz kpfw 35t
MAQUETTES BRONCO
bronco maquettes
ブロンコ35T
ブロンコ ズーリニィ
ブロンコ 35(t)
skoda lt ブロンコ
pz kpfw 35t in action
Pz Kpfw 35(t) walking around
panzer 35
Light Tank M24
chih yuen bronco
bronco workable tracks bt42
bronco pz 35 t
bronco medely 1:35
ブロンコモデル 1/35 ハンガリー陸軍 40/43MズリーニィI