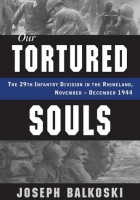 Our Tortured Souls: The 29th Infantry Division in the Rhineland, November - December 1944
Joseph Balkoski
Genre : Historie
Emner :
Campaigns, Regimental histories, World War' 1939-1945, United States
Spørgsmål :
31/12/2012
Redaktør :
Udgiver :
Stackpole Books
Format :
Indbundet
Sider :
400
Sprog :
da
Dimensioner :
0
.00 x 0.00 in
ISBN-10 :
9780811711692
ASIN :
0
811711692
"Joseph Balkoski is the top living D-Day historian." --"USA Today" "Balkoski has fingertip command of his sources, and a sense of the dramatic that never loses touch with the brutal realities of combat." --Dennis Showalter, past president of the Society for Military History and author of "Patton and Rommel" Continues Balkoski's acclaimed multivolume history of the U.S. 29th Infantry Division in World War II Covers the division's vital role in the U.S. Army's November offensive, which Gen. Omar Bradley hoped would get the Allies to the Rhine River by Christmas A riveting story of heroism and tragedy, during which thousands of 29ers became casualties in a campaign that ultimately failed to end the war Balkoski blends meticulous research with masterful storytelling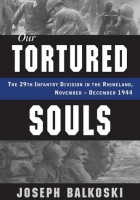 Om Forfatteren
Joseph Balkoski
is Command Historian of the Maryland National Guard. He has appeared as a D-Day expert on MSNBC, and his work has been praised by Joe Scarborough, the New York Post, the Washington Times, World War II magazine, and others. He lives in Baltimore, Maryland.